Hi, I'm Simone. I'm a Soul Guide for people at a crossroads who trust there's something more to life than meets the eye, and who want to further connect with—and live from—their souls.
Welcome to Somah Journeys where I provide a nourishing and educational space. Immersed in methods and practices rooted in wisdom traditions, nature-connection and from a place of wholeness, we align to your soul's purpose and integrate post-traumatic growth while you develop your inner vision. This empowers you to live clear, calm, confident and connected to yourself, your relations and Mother Earth.
As a collective, we're currently facing many challenges. Many of which stem from buried cross-cultural traumas that have existed throughout history, and span generations. This can often feel stressful, overwhelming and heart-breaking. 
Post-traumatic growth can arise once you peel back the layers of unconscious patterns and limiting beliefs so you can activate your body's innate ability to heal. Ultimately this can transform your way of being in the world. 
By understanding the rich tapestry of individual, ancestral and collective trauma, you lay a foundation to transmute pain into self-compassion and self-care, thereby recovering a sense of the Sacred that can benefit you and all your relations. 
Let's embrace a more open-hearted and aligned way of BE-ing so that your life becomes a celebration of your deepest soul essence. I can't wait to meet you!
All Our Relations. Vasudhaiva Kutumbakam.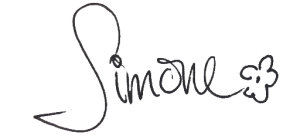 HOW TRAUMA CAN HELP YOU GROW:
Plant Medicine Preparation & Integration Sessions

Soul-Centered
Coaching


Yoga Nidra
Mentorship

Live or self-paced. You decide.
A great way to begin when you're looking to 'shift' something or develop a self-care or daily practice.
Tailored specifically to you and the patterns you wish to change. Whether it's psychedelic integration or healing from burn out, painful events or to find a new direction – this is the place to begin.
If you're seeking a full life reset with someone to safely guide you through the crunchy moments of transformation, join me. Reclaim your sense of belonging. Live in-person international events where we collaborate with knowledgeable & experienced facilitators.
Simone's Yoga Nidra has become a home for me, an anchor through the times of transition as a way to calm my nervous system and as a reminder of my true nature, my shining light. The seeds I planted through my intention and practice are blossoming in ways I never would have thought imaginable.
Simone's Soul-Centered Coaching has been the most loving and transformational guidance to keep me on track personally and professionally. I could not recommend more that working with Simone is not just an investment to help yourself get through challenging times or overcome obstacles but a gift that keeps on giving for your entire life.
Simone is a wonderfully nurturing guide and puts so much heart and care into creating experiences that allow you to go inward and be your own medicine for healing. She is very special and I would recommend her immersions to anyone.
' We delight in the beauty of the butterfly, but rarely admit the changes it has gone through to achieve that beauty. '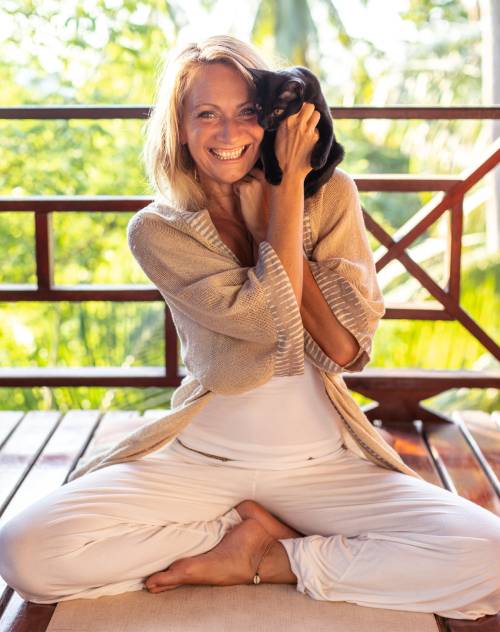 Simone is a recognised and respected leader in the international holistic and wellness world. She has spent 25+ years coaching, educating and guiding groups and individuals through transformational journeys.
Drawing on Eastern wisdom traditions and grounding Earth-honouring spirituality, Simone is passionate about empowering people to align to a new way of heartful BEing that respects and supports the health of the whole living Earth community.
Commitment to Social Responsibility & Giving Back
We seek ways to make our programs accessible to all, including disadvantaged communities.
We believe giving and receiving forms a circuit that serves to uplift everyone, honouring the spirit of Seva ('service'), respect and love.
When enrolling in any of our programs, you are paying it forward; as we make regular donations to several important causes.